As the release of A War in Crimson Embers fast approaches I am embarking on an extensive promotional tour across the country (read: two events in the Pacific Northwest and one in Tallahassee, FL). I'm also going to be doing a Reddit AMA, so even if we can't exchange secret handshakes, knowing looks, and alchemical recipes in person I hope you can join me for that. Here's my schedule:
12/08/17 (Friday)–Reading at University Book Store in Seattle–7PM
12/12/17 (Tuesday)–Reddit AMA at r/fantasy–Throughout the day, and definitely at 7PM Eastern Time
01/02/18 (Tuesday)–Drinking and Reading with Selena Chambers at Fermentation Lounge in Tallahassee–7PM
01/15/18 (Monday)–Reading and Conversation with Robert Brockway at Powell's Books at Cedar Hills Crossing (Portlandish)–7PM
03/01-03/04/18–Emerald City Comic Con (Schedule TBA)
And here's me hitting the road: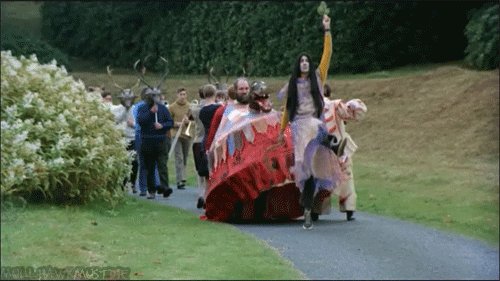 Hope to see you staring at me from the shadowed wood when I inevitably break down on a lonely country highway!